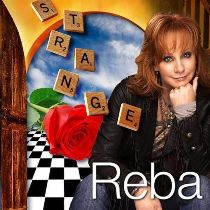 After a stellar career in Country music that includes 33 hit singles, Reba McEntire is still entertaining her fans through her music. Her newest single,
Strange
, is Reba's highest debut and fastest rising single of her career. Download Strange and other popular Reba McEntire singles and albums at Albany's Internet Mall.
Reba's music
is available for downloading to an MP3 player or from Apple iTunes. For Reba's music,
click here
.
Versatile in all she does, Reba's music is also available through videos. Reba Video Gold encompasses her music over a span of 20 years. There are also videos of Reba's collaborations with her musical friends (i.e. Kelly Clarkson, Trisha Yearwood, Martina McBride, Linda Davis & Vince Gill, just to name a few).
Reba's videos
at Albany's Internet Mall are available on DVD or through Apple iTunes. Also available is Reba's live concert performance at Carnegie Hall in New York City as Nellie Forbush from South Pacific. This video on DVD is a must have for all Reba fans. For Reba's videos,
click here
.
Reba McEntire is a Country Music Giant, but she also lead a talented cast of actors on the hit television sitcom,
Reba
. Fans of the show still miss it in he primetime lineup, but continue to enjoy the show in syndication. The sixth and final season of Reba will be released on DVD June 23, 2009. Order it and seasons 1-5,
click here
.
Among the many accomplishments of the multi-talented Reba McEntire is author. Reba's autobiography entitled
Reba: My Story
was released in 1995 and became a bestseller. Comfort from a Country Girl is Reba's discussion of the roles of the modern woman in the home, in business, in entertainment and as a Christian. In this book, she also shares the Oklahoma values that have inspired and comforted her. For Reba's books,
click here
.
Get tickets to see Reba McEntire live and in person. Purchase tickets through and make hotel reservations at or near locations of Reba's live performances.
Click here
.